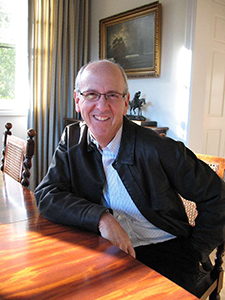 Charles Goodman, Founder
Charles Goodman, named one of the "Top 50 Collectors in North America" by Sports Car Market Magazine, has enjoyed an avid participation in the car hobby for over 50 years. His interest in automobiles began with the joy of operating a "driving machine," which grew into an appreciation of the beauty of design, and currently revolves around the responsibility of maintaining and encouraging the future of this true American Heritage. At age 20, Charles bought his first car, a 1926 Model T Ford, which still holds a cornerstone space in his collection. The founder and past chairman of the Marin Sonoma Concours d'Elegance, Charlie is also a 40 year member of the Auburn, Cord, Duesenberg Club and serves on the Board of the Auburn Cord Duesenberg Museum in Auburn, Indiana. As a result of many of his friends asking him to start a new fundraising venture, and also realizing that there is a growing interest in the enjoyment of driving their vehicles rather than simply displaying them, Mr. Goodman founded Shifting Gears in late 2012.
---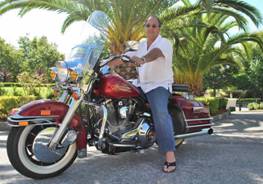 N. Gary Cohen, Founder
Throughout his childhood, Mr. Cohen was fascinated with the art of designing cars; in particular, cars worthy of the Concours d'Elegance, which have a style, elegance and sophistication that are unsurpassed. Growing up, he watched his father fix his old cars, often working side by side on repairs and dreaming that one day he would own the most beautiful, exotic car in the world. Over the years Gary has visited and participated in many Concours and other automotive events. Today, having lived his goals, he is filled with a drive to share his passion for exotic & classic cars with a new generation of car aficionados.
* Co-Founder and past Board member of the Marin Sonoma Concours d'Elegance.
* Former owner and CEO of Golden Gate Electronics, Digital World, Golden Bay Sports, City Sports, and Okidoke USA.
* Currently associated with Golden Restoration and Construction, Commercial and Residential Development and Remodeling in Marin County. Continuing successful entrepreneur, marketer, and business developer.
Recently finished the 2016 Great Race with his good friends Charles Goodman and Joe Chow, and is still having nightmares of Charlie's admonishments to keep to the speed limit, yelling "50! 50! 50!"
---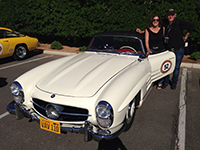 Kim Cooper
When a twelve-year-old's favorite pastime is driving her mother's Triumph Herald round and round her circular road past her young neighbors on bikes, skates and hula hoops, one knows that her future holds cars and driving in some form or fashion. Kim's love of driving continued to take hold when her high school transportation became a British racing green '53 MG TD. Many years later, Kim joined friends in that same town of Westport, CT to help found the Fairfield County Concours d'Elegance. Having earned her racing stripes first as co-founder and editor of the Fairfield County MinuteMan Newspapers, and then running her own PR firm, Kim was asked to do the publicity for the Concours. After the completion of that first successful year of the Fairfield County Concours in 2004, Kim found a new passion with Concours co-founder Bill Scheffler — car rallies! Though circumstances brought Kim to live in Sonoma County, Kim has remained a faithful 'rally wife,' driving several rallies a year, and just recently completed the Copperstate 1000. To experience the excitement of a rally, check out her recent article in Venü Magazine: https://issuu.com/venumagazine/docs/venu_34/54
---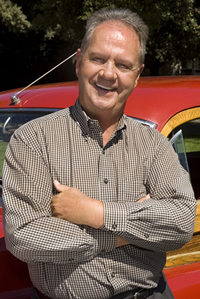 Dave Devlin
Dave has been a self-described "Car Nut" from the age of 13. He has always had a soft spot for Woodie Station Wagons. He owns one, of only six known to exist, 1952 Buick Estate Wagons with a three speed manual transmission. His car was used in the 2008 Indiana Jones movie "The Kingdom of the Crystal Skull." Dave is a member of the National Woodie Club, Buick Club of America, and Santa Cruz Woodies. He has written articles for the national magazines of both the Buick Club of America and the National Woodie Club. Another passion of his is Autocross racing his 1988 BMW E30 with the Empire Sports Car Association. Dave was a Director and Committee Member of the Marin Sonoma Concours d'Elegance for the five years that the event took place.
---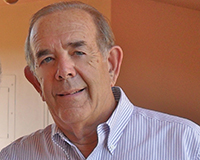 Ken Gosliner
Having worked on the Shifting Gears Rally from its inception, Ken was pleased when Charlie asked if he and Geoff Smith would be willing to co-chair this year's event. Ken has had a love for cars as long as he can remember. His first car was a '50 Olds when he was a junior in high school. His current passion is Jaguars, including a 2014 F-Type and a 1968 XKE which he purchased in the last year and has finished restoring. Ken once counted the number of cars he has owned and believes it is around 35 – and he's not a collector! Ken met Charles Goodman when he volunteered to work on the Marin Sonoma Concours d'Elegance, and he supports the way Charlie has turned his passion for cars into something beneficial for our community. Ken spent most of his life as an entrepreneur, in the clothing business, when he started a chain of furniture stores, and finally as a food processor. Although retired, Ken serves on several non-profit boards and is a volunteer Mediator for the District Attorney in the Consumer Protection Division, as well as an arbitrator for FINRA.
---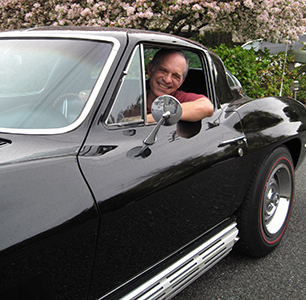 Pete Herley
Pete cut his teeth on a slow '53 Chevy in high school before upgrading to an even slower '57 Volkswagen through college. After college, during his years in law enforcement, he found that he could afford better cars, but his dream was to own an older classic Corvette. Prior to retirement from a 35-year law enforcement career (the last 14 as the Chief of Police in Tiburon), he acquired a '67 Corvette. He has been in the continuous process of "improving" it over the years – a process which has been a source of great satisfaction. Although retired since 2001, as a past-president of the California Police Chiefs Association, Herley serves in "emeritus" capacity on its Board of Directors. He actively consults in various law enforcement capacities, including the intelligence and security fields.
---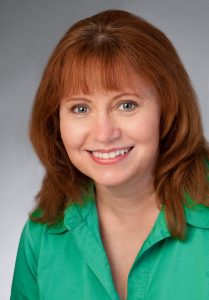 Tammi Hull
Tammi has been in love with cars for as long as she can remember. She started drag racing at Sears Point in high school, and her goal of learning 'the line' of every road course in the USA was almost complete when many more were built just as she started a family, so she's got some new ones to learn. Always up for a good driving adventure, Tammi has competed in the Sports Car Olympics, the One Lap of America, the Open Track Challenge, Targa Newfoundland, BMW Car Club of America's Club Racing series, the National Auto Sport Association's racing series and endurance races, SCCA races, SVRA races, and competed in the 2016 Great Race. These adventures have given Tammi the opportunity to drive to every state in the Continental US. She has volunteered as a racing official for the BMW Car Club of America Club Racing program and the National Auto Sport Association, served on the national board of the BMW Car Club of America, and co-founded the BMW Car Club of America Foundation. As a CPA, Tammi has volunteered as treasurer for many local organizations, including the Marin-Sonoma Concours d'Elegance. While Tammi loves the beauty of many cars, she's just as easily distracted by a revving engine or a loud exhaust note.
---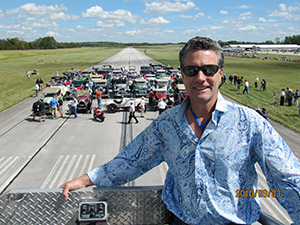 Michael Mackintosh
Michael Mackintosh has been around classic cars since the time he was held in a rumble seat while the back tires were spitting gravel. In high school he modified and worked on many motorcycles & muscle cars. When he was 14 he started the restoration of his 1940 Ford Woody Wagon. He started as a local back yard mechanic, went on to establish and run startups, worked in the Class Action/Security litigation environment, and ran Atlas Elevator as the CEO. Michael has sat on the boards of the Marin History Museum, the Northern California Region Classic Car Club of America, and the San Rafael Youth Soccer organization, coached almost 50 youth teams, and was one of the founders of the Marin Sonoma Concours d'Elegance. Aspirations include developing the Marin Town & Country Club with a community component that will benefit Marin for many generations to come.
---
Tom O'Neill
Tom O'Neill has had the car bug since joining a car club called "The Customs" in 1957 one year before he could legally drive. After getting his license he drove '56 and '57 Chevy Bel Airs, joining other club members at regular drag events in the upper Mid-West. In 1960 Tom did the unspeakable thing of abandoning his Chevy and bought a '56 Austin Healy 100M, a car virtually unknown to the locals of St. Paul, Minnesota. Running in local gymkhanas and racing in SCCA events, he witnessed the best of early sports car racing at Road America and Sebring in the early '60s. Tom swears that he and his friends invented studded tires, when they pounded roofing nails through the inside of their tires between the tread and the inner tube for better traction for racing on frozen lakes.
Tom's overlying philosophy of owning a classic car is that it is made to be driven; sometimes hard. That's what the builders intended. While admiring perfectly restored cars, he is not very concerned with factory perfect accuracy for his own car, saying that "all of us back at the time, added, deleted and modified parts as needed. Other than a car fresh car from a dealer there were no original cars once we got our hands on them." Tom is the founder of the Tiburon Classic Car show will complete its 16th run in June 2017.
---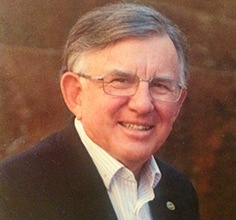 Gary Phillips
In college, Gary was the proud owner of a 1959 Corvette, and to this day enjoys owning a fully restored 1968 427 Corvette with original, matching numbers. He is an avid "old car" enthusiast who also owns a number of sports and muscle cars. In 2006, he and friend Al Boro participated in the 14 day cross country Great Race driving his restored 1931 Ford Model A Deluxe. Further, he drove the Great Race in 2007, 2015 and 2016 (with the Race starting in San Rafael to the enjoyment of about 10,000 well-wishers). Phillips is a semi-retired managing partner of the San Francisco based CPA and business consulting firm, and currently provides various business consulting services. Gary is a private pilot, member of the Olympic Club and is the mayor of San Rafael.
---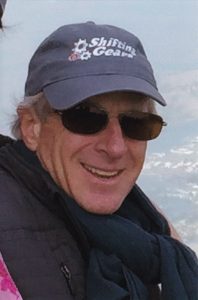 Geoffrey Smith
Geoff has had a passion for things mechanical all of his life. Starting at about age 3 he tried to start the family Hudson Hornet after his Mom left him alone in the car with the key in the ignition. The starter button beckoned and the result was a dented fender. An inauspicious start to a to lifelong hobby centered around the automobile. Geoff has raced cars, repaired and restored them, photographed them and showed them. Today there is a fully documented 66 XKE roadster in the garage being painstakingly brought back to near show condition. Starting with the PTA in the 70's, Geoff has always offered to help others when there was a need. Currently, Geoff supports" Strive for Change" in the East Bay and "Shifting Gears" here in Marin. Real estate investments take up some of Geoff's time but there is plenty of time left over to enjoy life's other pleasures especially twelve grandchildren and one lovely wife named Peri.
---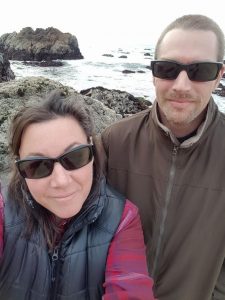 Jamie Spratling
Jamie was born with the love for cars in her genes. Some of her earliest memories are the smell of exhaust and fiberglass as her father and uncles worked on various cars and boats in her grandparent's garage in the Avenues of San Francisco. After living and studying in Italy during high school, she returned to California and moved to San Francisco. Due to parking constraints and too many parking tickets, she bought a motorcycle for city living. Her first and only bike was a Ninja 250, which she eventually sold to her future husband Rob Lyneis. Rob then built her a go-cart using a snow-blower engine, and she decided she had better marry him. They followed the car show and vintage car racing circuit in California and Oregon for many years, and in 2013 Jamie was offered the opportunity to race her friends Bug-Eye Sprite with VARA if she completed the racing school at Buttonwillow raceway, though she discovered she was pregnant and was unable to race. At the same time, her husband and father were also working on an Alfa project together, which is the car they drive today. She is looking forward to getting back into the driver's seat and hopefully racing, as well as starting Samantha, her little girl, out on the right 'track.'
---